Thomas J. Parr, M.D.
Soldier • Surgeon • Scholar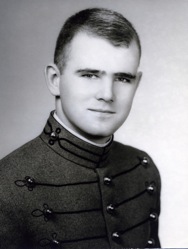 Tom Parr spent 20 years serving in the United States Military. He graduated from the United States Military Academy at West Point, New York, and completed Ranger School, earning his Ranger Tab. After serving as a Troop Commander for an Armored Cavalry Troop in Germany during the Soviet Union's invasion of Czechoslovakia and as a Mechanized Infantry Company Commander in Vietnam, he decided he wanted to pursue a career that would allow him to help others.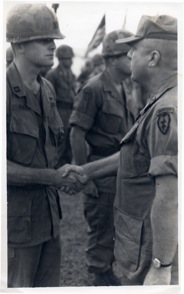 In 1975, Dr. Parr graduated from Southwestern Medical School in Dallas, and moved to San Antonio's Brooke Army Medical Center for his internship and residency. By the 1980s, Dr. Parr was the Assistant Chief of Orthopedics at Madigan Army Medical Center in Tacoma, Washington. There, not only did he treat soldiers and their families, but he was responsible for teaching the next generation of Army Orthopedic Surgeons in the Residency Program.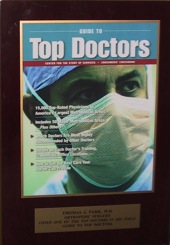 Dr. Parr retired from the Army Medical Corps as a Colonel in 1987, and moved home to Texas. He's been here in Sugar Land ever since, using the training and experience from his military days to help friends and neighbors get back to full strength. On December 1, 2017, Dr. Parr's orthopedic practice became part of the Baylor St. Luke's Medical Group Sugar Land.

He is Board Certified by the American Board of Orthopedic Surgery both as a General Orthopedist and as a sub-specialist in Orthopedic Sports Medicine. Dr. Parr is a member of the American Academy of Orthopedic Surgeons, the American College of Surgeons, the American Association of Hip and Knee Surgeons, the Texas Orthopaedic Association, the Society of Military Orthopedic Surgeons, the Texas Medical Association, and the Harris County Medical Society.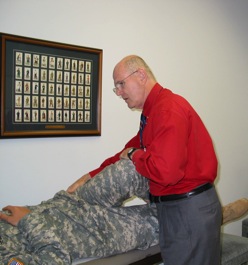 Dr. Parr takes great professional pride in remaining on the "cutting edge" of orthopedic surgery. He was among the very first Army orthopedic surgeons to start doing arthroscopic surgery, and he continues to provide that same kind of professional leadership with today's orthopedic surgery advancements, being among the first in the Nation to do MAKOplasty (robotic, computer assisted resurfacing of the knee).
Being committed to the continuing support and defense of our Nation, Dr. Parr enjoys working with today's youth who have an interest in serving in any branch of the military or who have an interest in attending any of our Nation's military academies. His years in the Army Medical Corps enable him to help candidates work their way through the medical requirements for eligibility.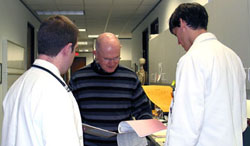 Currently, Dr. Parr serves as the Medical Director for Orthopedics at St. Luke's Hospital Sugar Land. He is the former Chief of Staff for Houston Orthopedic and Spine Hospital in Bellaire for more than 8 years, and a former Chief of Staff at Memorial-Hermann Hospital SW. Dr. Parr has been a Member of the Board of Directors for the West Point Society of Greater Houston since 1989, and is a Volunteer Medical Consultant for the Shriners' Hospital for Children in Houston. He also enjoys being a Clinical Assistant Professor of Orthopedic Surgery at the Baylor School of Medicine in Houston.
HONORS AND AWARDS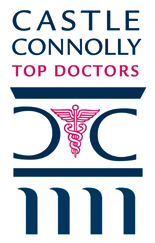 Recognized as one of the "Top Sports Medicine Orthopedic Surgeons in the USA" by Castle Connolly.

Periodicals
Listed as one of the "Texas Super Doctors" by Texas Monthly Magazine.
Named one of the "Most Recommended Doctors" in the United States by the Guide to Top Doctors
Recognized as an "Outstanding Orthopedic Surgeon of Texas", as seen in Sports Illustrated.
Listed in the "Guide to America's Top Orthopedic Surgeons" by the Consumer's Research Council of America.
Voted the "Best Orthopedist in Ft. Bend County" as published in the Ft. Bend and Southwest Sun.
Named one of "Houston's Top Doctors" by H Texas Magazine.

Teaching
Honored as the Outstanding Volunteer Faculty Member by the AOA Medical Honor Society, University of Texas Health Sciences Center at Houston.
Received the Dean's Teaching Excellence Award from the University of Texas Health Sciences Center at Houston.
Named the Outstanding Teaching Faculty Member for Madigan Army Medical Center.

Military
Honored with the Surgeon General's Physician Recognition Award as The Outstanding Lt. Col. in the U.S. Army Medical Corps.
Earned a Bronze Star for Valor in Combat and two Bronze Stars for Merit in Combat.
Earned the Combat Infantryman's Badge.
Earned the Ranger Tab.

Other
Received the Distinguished Alumni Award for lifetime achievement from the Thomas Jefferson High School Alumni Association, 2018.

Inducted to the Impact Players Hall of Fame for his lifetime commitment to the American Military. Other inductees in his year group include Former President George H. W. Bush, Coaches Dom Capers and Bum Phillips, and Roger Staubach.
Named an Honorary Admiral in the Texas Navy.



free Wi-Fi
for our patients
in our office


Follow us on Facebook