Thomas J. Parr, M.D., F.A.C.S.

---

Orthopedic Surgery, Total Joint Replacement,
Sports Medicine, and Children's Orthopedics

(281) 491-7111

WELCOME • ABOUT DR. PARR • PATIENT INFO • en español
SPORTS MEDICINE • ARTICLES/LINKS • CONTACT US • PAY YOUR BILL ONLINE
General Patient Information
For new patients, please bring State or Federal picture ID (such as driver's license, military ID, or passport) and all insurance cards to your first office visit. For established patients, remember to give us new insurance cards any time your insurance coverage changes. (We canot be responsible for any denial of payment for late filing of your insurance claim if you fail to notify us of a change in your insurance.) If your insurance requires a referral to a specialist, please have your primary care physician send the referral to us prior to your visit.
If you recently have had x-rays, MRIs, or other imaging tests done, please bring those films or CD with you. Radiology reports by themselves will not be very helpful. If you cannot bring your recent imaging tests, Dr. Parr may have to take x-rays during your appointment. Thus, bringing recent imaging studies to your first appointment may help reduce your appointment costs. To speed up your check-in at your first office visit, you may download the required PATIENT FORMS, complete them, and
fax to (281) 491-0033

in advance of your appointment date. Please also fax a copy of your insurance card(s) front and back at the same time.
We recommend you also keep a personal copy of the Current Medication Record in your billfold or purse at all times for quick reference or in case of emergency. Remember to update it any time there is a change.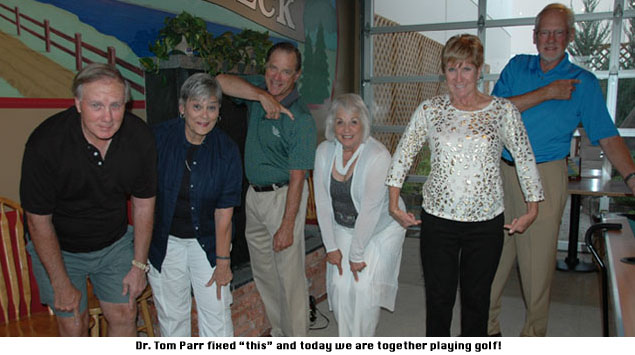 free Wi-Fi for our
patients in our office

14090 Southwest Freeway #130 Sugar Land TX 77478 Phone: 281-491-7111


© Copyright 2009-2013 Thomas J. Parr, M.D., P.A.